Here is the grad school research I have been working on.
The instrument we are working on in the lab is outside and running. The CRDS (cavity ring down spectroscopy) measures the nitrate radical from N2O5 at night. It is now testing the air on top the GI building on campus. Here are a few pics....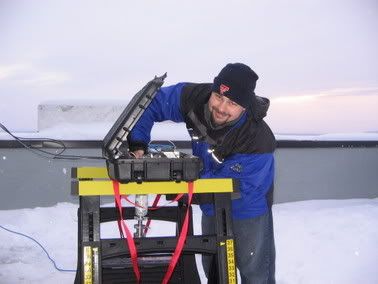 Randy who also in my lab group and has been working on this instrument for years is settting up.
Up and running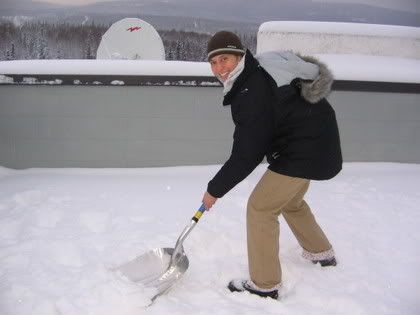 Being the new graduate student, here are some of my duties :-)