Getting ready for Halloween tomorrow and Stacia and her friend Trish are throwing the party of the night. I big bonfire out at her friend Trish's cabin, of course costumes! Here we are getting ready.....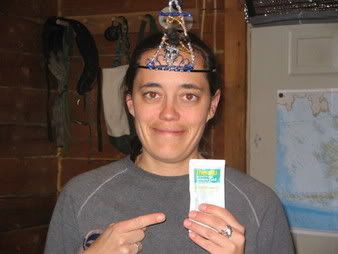 Stacia is wearing her Ms. Crude Oil crown complete with Raven's on the oil tower. Drinking some theraflu, hoping her cold will be gone for the big party.
Heike and I working on our dance moves in Stacia's cabin.
Ben is going too and he is in costume at the book store today....I don't know if he will let me get any pictures!