Our first Alaska snow and we are pretty excited. It was not cold enough to keep Ben from showering outside tonight though!!!
Ben in the cabin shower.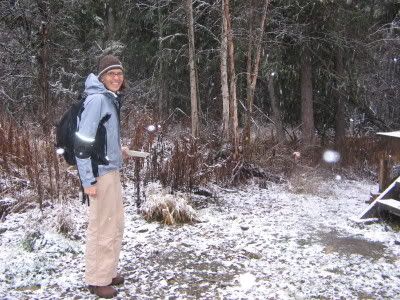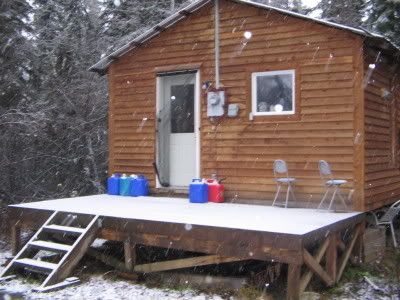 the cabin. I am sure there will be many more pictures.
Ben and I are headed to Seward on the Kenai for the weekend. We are excited to hike to some glaciers....