we had a great trip sea kayaking with cousin steve. here are a few pics.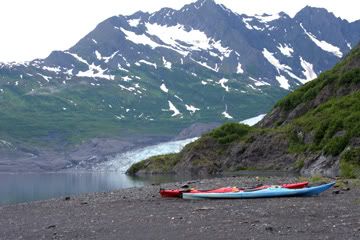 camp spot on avalanche beach, it was a rainy night.
campsite was complete with a glacier fed waterfall.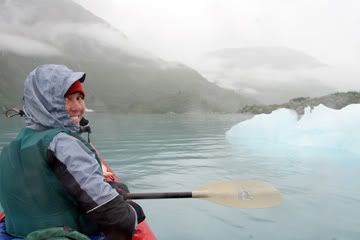 heading toward the glacier. ben liked the new challenge of shooting pics from the kayak.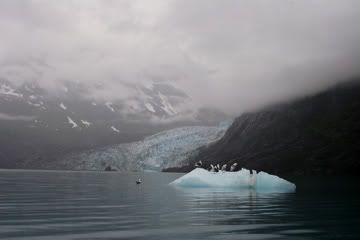 shoup glacier outside valdez in the prince william sound area.
steve taking in the views.