Stacia and I just got back from a great road trip down the Kenai Peninsula to Homer. We visited Lyrik and Sara, who gave us a royal tour of fishing and their home. It was another incredible trip in Alaska and we have silver salmon to smoke today!
We stopped on the way down in Anchorage and then Johnston's Pass Trailhead. It is an epic 23mile mountain bike ride and run. After our great ride and run we stopped at Quartz Lake to wash up...
We headed down the Kenai and as we approached Homer this was the veiw on the way!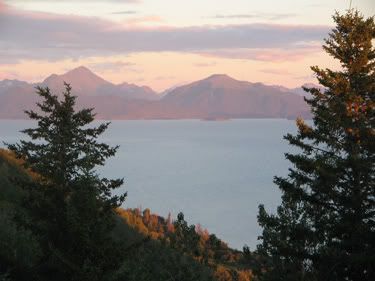 Once in Homer, I could not find Lyrik's number(of course) and the first place I walked into new him and his number. Here we are at the Salty Dawg Saloon having a HOMER brew.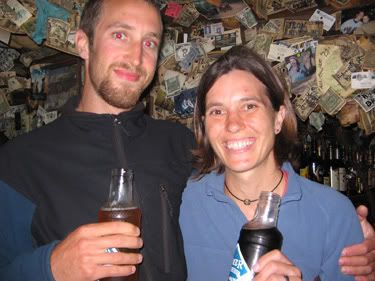 The next day we had a picture perfect day, went for a hike on Lyrik's parents homestead land, headed to lunch and went fishing for high tide at 9pm!
veiw from Lyrik and Sara's deck, one side are the glaciers...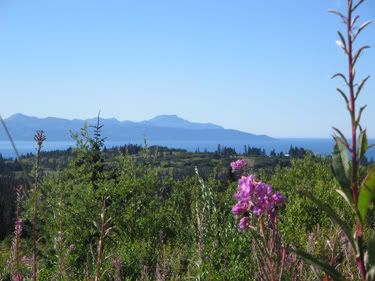 the other side Katchamak Bay.
Nobel trying to escape the Pekoe..
The Pitzman Clan.
This is Lyrik and Sara's infamous Thai shop on the spit in Homer. Very upscale and excellent food. As you notice in the photo it is for sale, they are getting married and have a house in Portland Oregon.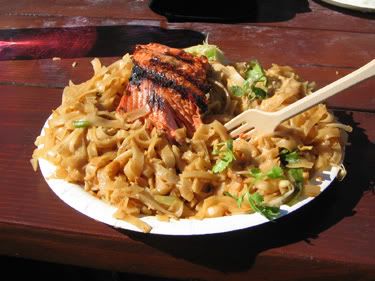 Salmon Pad Thai.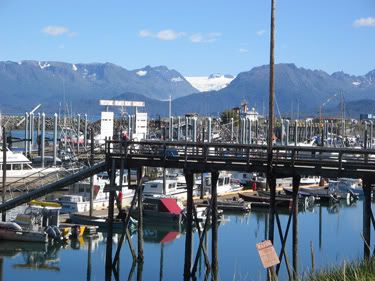 The harbor view from the spit.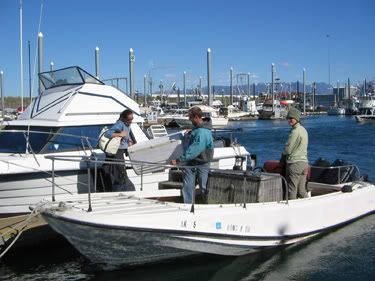 The fishing boat, we are headed out to sea.....
We headed to Halibut Cove first to have a great cup of coffee at Mug Up, the floating coffee shop, accessible only by boat.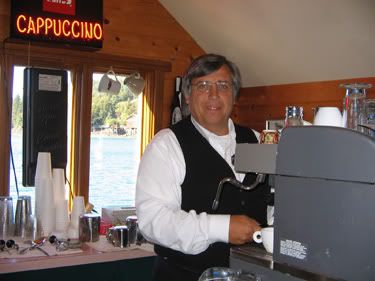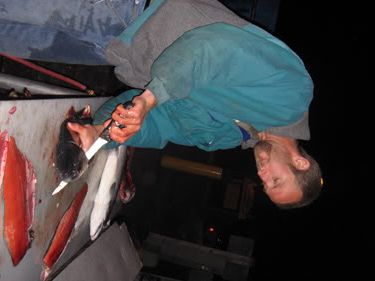 Lyrik and the catch. I was too busy trying to fish to take any shots. We fished until dark. Lyrik and Sara are pros at catching silvers....Stacia and I on the otherhand, are not so pro. We did not hook anyone with our rods and reels, but Lyrik and Sara definelty had to duck a few times. I had a great time trying!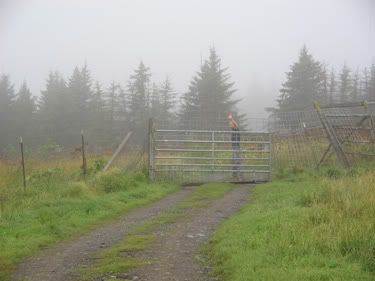 Our perfect day ended and the next moring Lyrik is waving goodbye from the dense fog that took over Homer.
There are many great stories, I am missing, the huge waves in the inlet that Stacia and I giggling like little girls....Nobel the co-pilot stories and of course Stacia getting us lost behind the Anchorage airport (we were not going to the airport).....I am back in the lab and school starts tomorrow! Take care, Dea