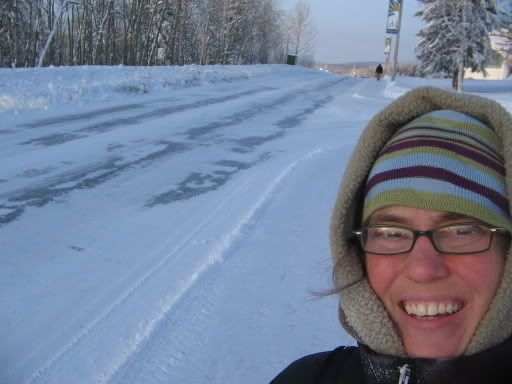 the walk to campus today, -20 below and ice crystals. definetly not the coldest it has been...
from the chemistry building overlooking fairbanks, you can not see much today.
Ben is liking his new job at ABC, we have some poster swag and Alex Tribec from Jepordary is coming to Fairbanks. He even wears a tie everyday, pictures to follow today!!
Dea